Commercial & Residential Garage Door Repair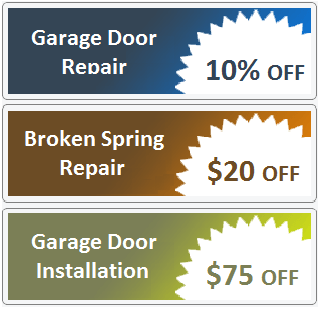 When our truck arrives, you can have the confidence that it is equipped with the hardware and the manpower you need to fix your garage door right away. Our experienced Fort Collins Garage Door Repair technicians will do a full inspection of your garage door and tell you exactly what is wrong and what needs to happen. We'll even tell you if any of your system's components need attention or replacement in the near future. If you use your garage door a lot – meaning not only when you take out and put in the car; you will periodically run into small hindrances, which will need to be smoothed out.
Whether you accidentally backed into the garage door with your car or need a simple repair, we can cover everything. Fort Collins Garage Door repair technicians are always ready and willing to fix any problem.
While there are considerable types of competitors in the garage door repair industry, you won't find anyone entirely like Fort Collins Garage Door Repair. Our team of professional garage door installation and repair specialist administers special attention to our customers with quality garage door repairs. As a locally owned and operated garage door company, we are members of the communities we provide service to. We aim high to provide customer satisfaction and excellent craftsmanship to all of our customers because we see you as our neighbors – not just another number or entry in our accounting books.
Some of our repair services include but are not limited to:
Broken Garage Door Springs
Broken Garage Door Cables
Garage Door Travel
Garage Door Opener Repair
Garage Door Off Track
Damaged Garage Door Panels
Broken Garage Door Rollers
Broken Garage Hinges and Hardware
Full Garage Door and Motor Service
Fort Collins Garage Door Repair
155 E Boardwalk Dr
Fort Collins, CO 80525