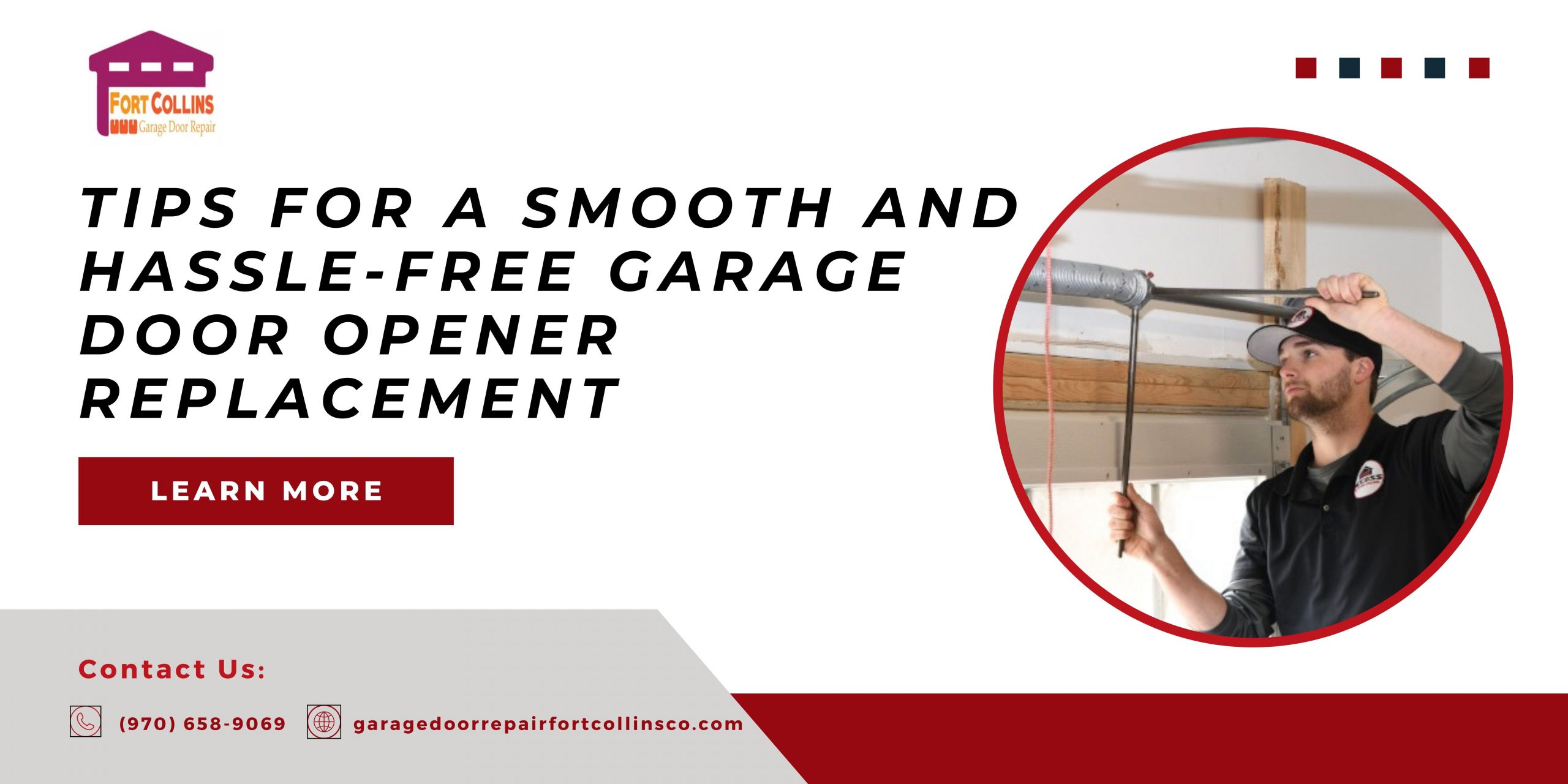 Garage door openers are a vital component of a garage door system, also known as the system's backbone. A garage door helps protect valuable assets of our residential property, like cars and bikes, and boost your home's curb appeal. As we all know, a door system comprises several components; if one fails, the entire system shakes and hinders the overall performance of the Garage door system. However, opening and closing a garage door multiple times daily can enhance the chances of replacing your garage door opener. This blog lets you get the best possible garage door opener replacement tips.
Warning Flags: Do you need garage door opener replacement services?
Modern garage door openers have numerous features and functionality that can be resisted with time. Your garage door system may fall due to numerous reasons or warning signs. Some of them are:
Inconsistent operation
If your garage door system suddenly opens and closes at some instant, don't ignore this red flag and take it seriously. This could indicate replacing the batteries. Try to replace the battery first, and then, if the problem continues, contact a garage door repair company like Fort Collins Garage door Repair Co.
The door doesn't open at all.
This is another red flag that your garage door opener is not working, and if a battery replacement solution doesn't solve the error, don't try to fix it yourself. A ga5rage door is a super-heavy, powerful, and complicated unit that can cause serious scars if it fails.
If you are still experiencing issues repeatedly, it's time to take emergency garage door repair services.
Unusual noises
The existence of odd noises or sticking in the keypad or remote is another clue that your garage door opener needs repairs or replacement. These are all symptoms that your garage door opener is getting old and needs to be replaced.
Your garage door opener is broken.
Garage door openers sometimes break for two general reasons: Stripped nylon gears and malfunction with the logic board. Such issues require both time and cost to repair, and in numerous cases, getting a new garage door opener is more cost-effective. However, in some circumstances, repairing a garage door opener is the less expensive alternative, especially if the unit is covered by a guarantee that pays the cost of parts and labor. If the equipment does not have a warranty, call a garage door professional to diagnose the problem over the phone and get a repair cost estimate.
These are some root causes that need garage door opener replacement services.
Tips for Smooth Garage Door Opener Replacement Process
To make your garage door opener replacement process easy and effective, you need to keep several essential tips in mind:
Tip 1. Look for the best garage door opener replacement services
Numerous companies in Fort Collins, Colorado, offer garage door opener repair & replacement solutions. Take some time to research and evaluate the most reputable service providers with a proven track record of customer satisfaction and quality work. Ask for service providers who specialize in garage door repair and installation and have extensive experience with opener replacement.
Tip 2. Request a Consultation
Once you have shortlisted a few service providers, select one and reach out to book a consultation with them. During consultation, garage door professionals will evaluate your current opener condition and discuss your needs and preferences. After that, they recommend the level-best garage door opener installation or replacement process.
Tip 3. Finding the Right Garage Door Opener
Select a new opener that matches your individual needs with the help of your preferred garage door technician. Assess the horsepower, noise level, security features, and compatibility with your existing garage door system of the opener.
Tip 4. Hassle-free replacement or installation
Garage door opener repair and replacement is a complicated task that requires expertise and tools. Hiring an expert for the installation guarantees that the new opener is installed adequately and diminishes the risk of future problems. Professionals have the expertise and knowledge to handle wiring, mounting, and programming perfectly.
Final Thoughts
Regarding garage door opener repair and replacement in Fort Collins, Garage Door Repair Fort Collins is the most trusted and reliable choice. We have a team of experienced professionals providing top-notch garage door repair services in Fort Collins for many years.